Progress for this week…I blew off a car show so I could work on my front beam assembly, that and it was literally 100º with no wind and it sounded like a better idea to be in a shaded garage. I saw pictures and it looked like everyone had a great time and there were lots of nice rides.
Airkewld Front Beam is still sexy, but like any fine lady can be a little temperamental! LOL As I started installing the torsion leaves and thinking this through (probably the bulk of my problem) it appears that I'm only getting lift out of the beam instead of a drop. With my drop spindles, that isn't really a problem though so it seems like everything is going to work out in that regard. It has me scratching my head a little, but if nothing else will help me out on the beach!
With Brian's help (Thanks Boo!) we were able to test fit the beam into place and it literally fits like a glove! It's like the David Barrett Chassis was made around this beam. Now this is only a test fit and things still need to be greased and the control arms touched up from pressing in the ball joints, but so far so good! Enough yappin, and I'm surprised if you're still reading this LOL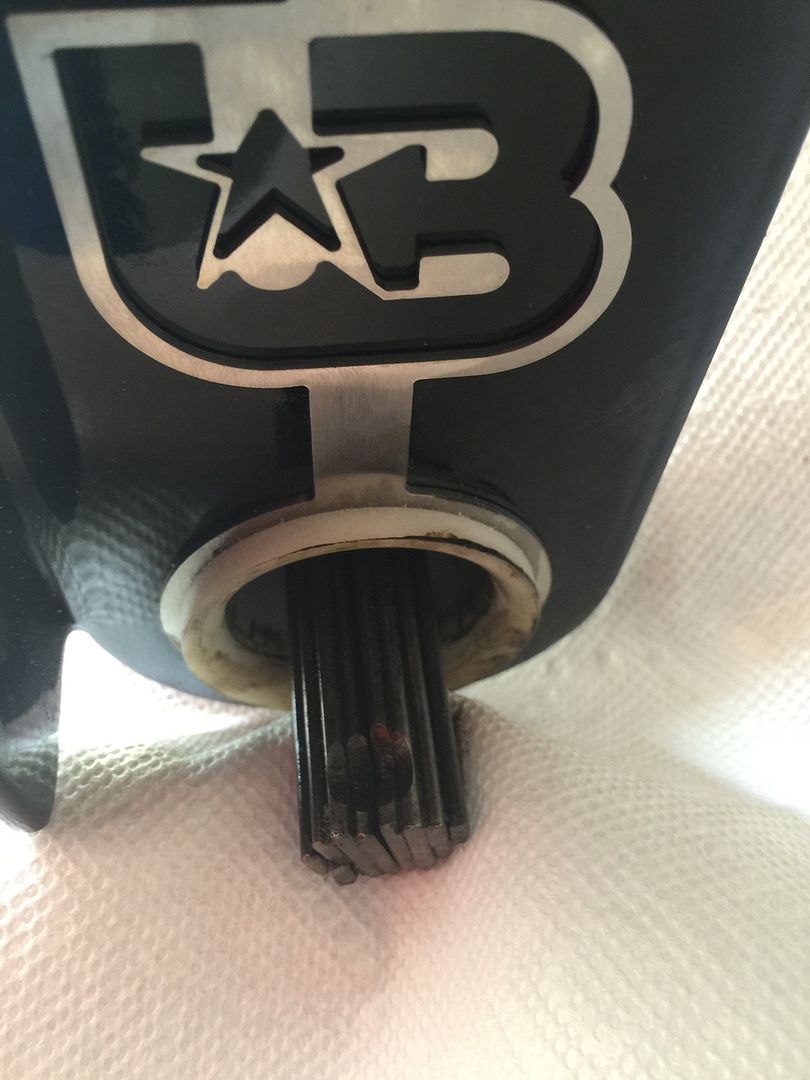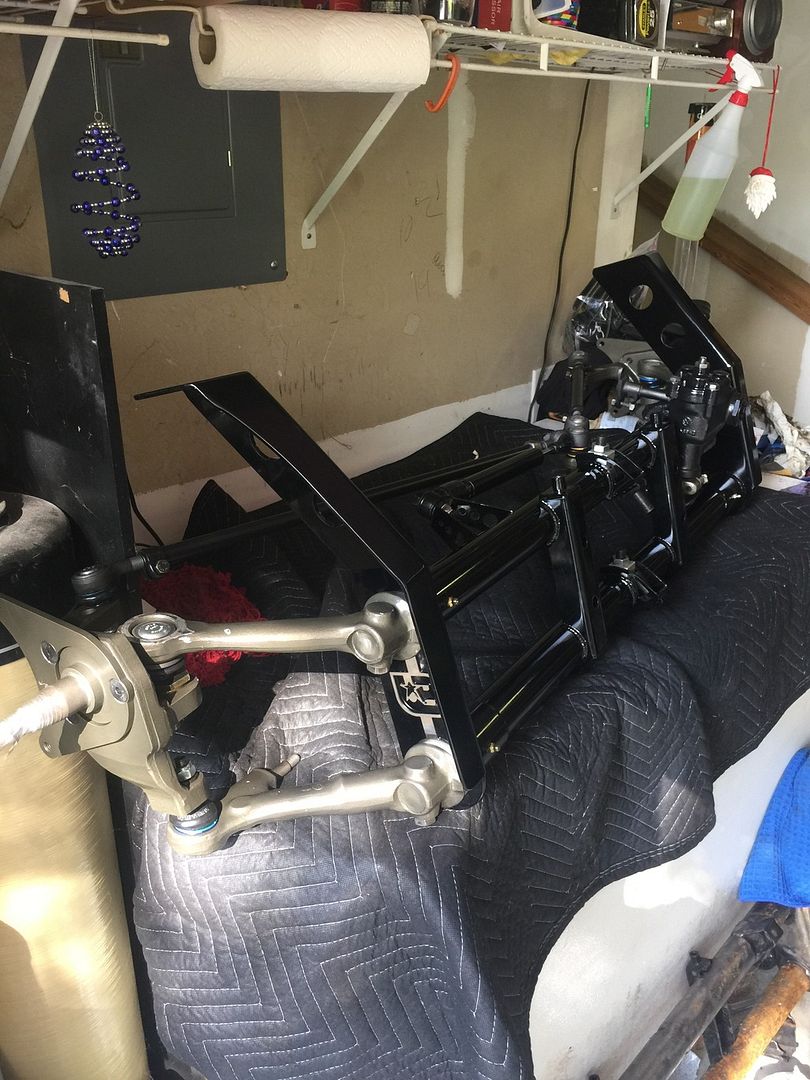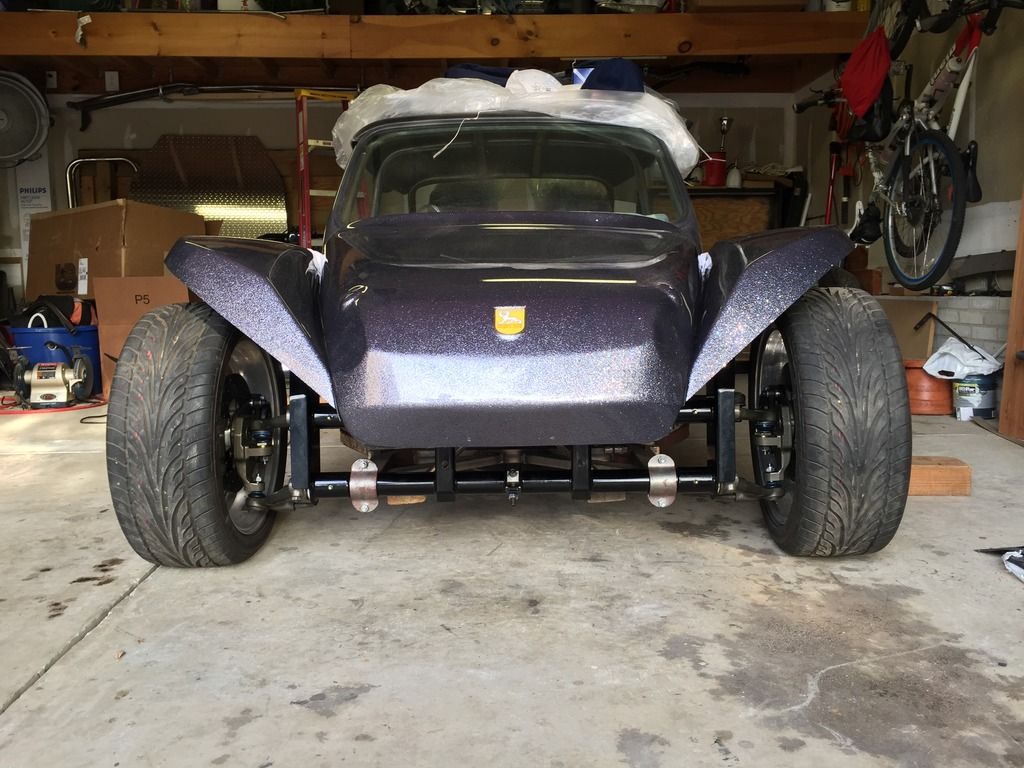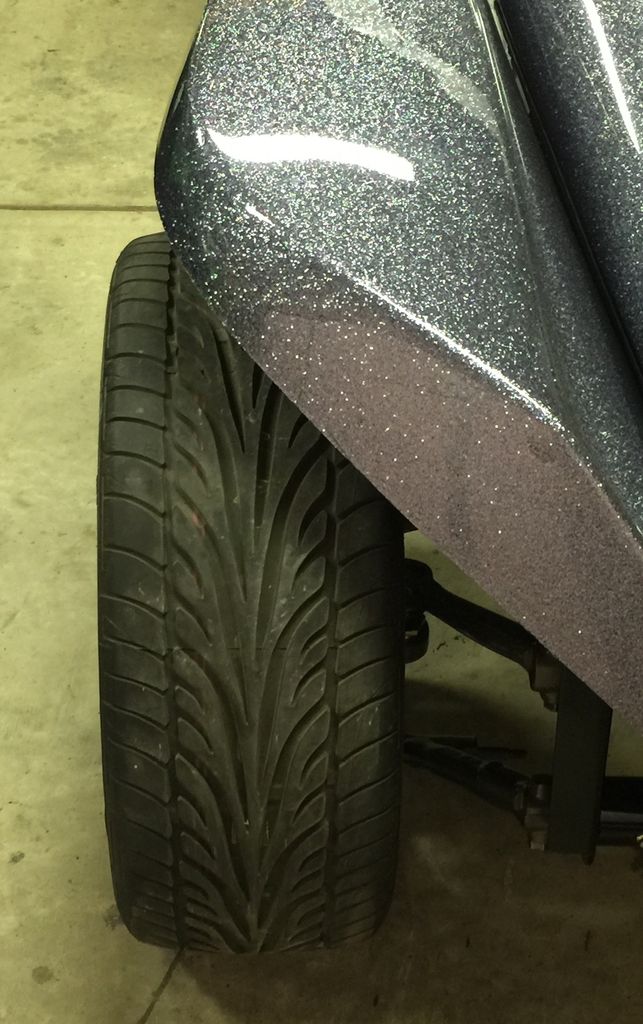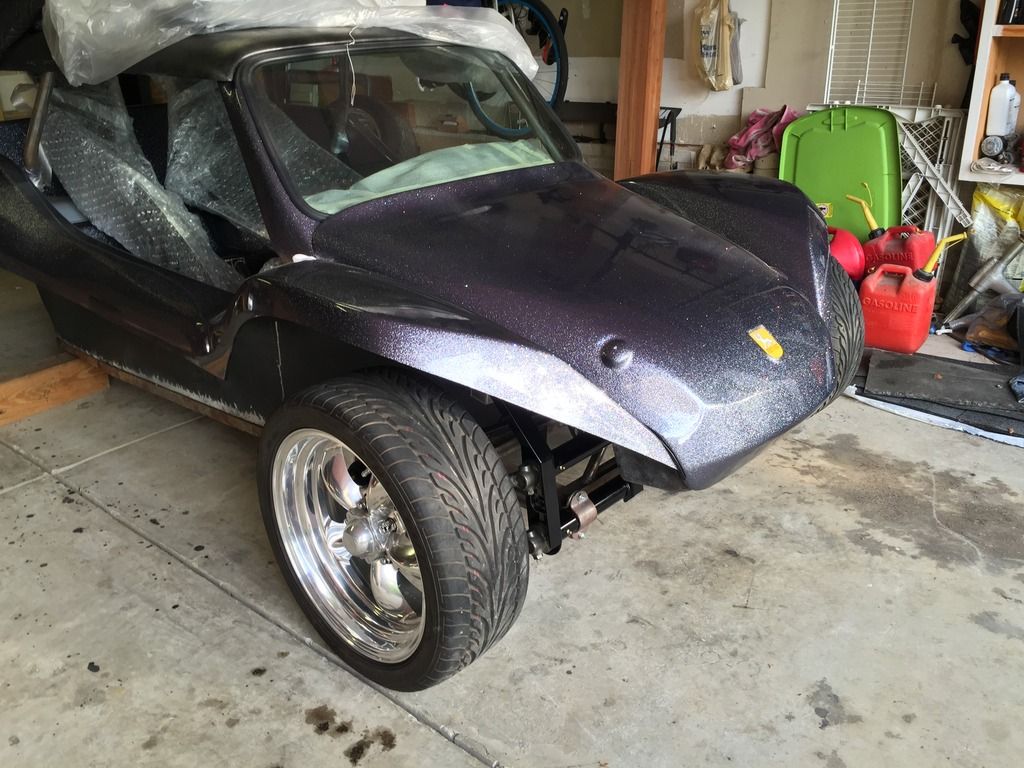 I'm not so sure about the body lift anymore after looking at where its sits now. I think I'm going to drop the floor pans under the seats a little instead because there is already more wheel well gap than I was wanting. With a body lift, the chassis would be dragging the ground to take up enough wheel well gap space. As it is, I may just need to step up the front tire size a little. But that's so far down the road and still need to see what it looks like settled with a full tank of fuel. As it sits, the front beam is just over 6.5" off the ground if I remember correctly but that value is subject to change.
This is likely the stopping point for any major construction for a while until I 100% decide what rear torsion I'm using and get the SubaruGears engine/transmission mounts in my hands. This will buy me enough time to think it through and change my mind 14,000 times only to probably do what I was going to in the first place. A budget has a funny way of doing that LOL
EDIT: Why do some pictures look more purple? I have 2" think Styrofoam insulation on my garage door that is Pepto-Bismol pink