Then came the time for fun. Wiring... While I was a Nuclear Electrician's Mate for 23 years in the Navy, and know what I feel is more than your average guy about wiring, and had done numerous modifications and repairs to VW wiring and other vehicles, I had never fully wired any car, let alone a fiberglass buggy before. I felt overwhelmed for a while, and it took me a bit to get started.
From Joe's recommendation, I had purchased a wiring kit from Rebel Wiring. I used the Deluxe Beetle kit they offer, and couldn't tell you how awesome it is. It came labeled every 8", and has a modern fuse box. It's built the right way, and Jeremy at Rebel will add all the extra wires for additional gauges that you ask for (good thing for me, as I have all of the gauges one could need and more). He also gives a club discount. I liked it so much, that we ordered a custom made rear mounted one from him for the Resorter.
As I previously stated, it took me quite a long while to get it done, and I finally finished up the wiring in August.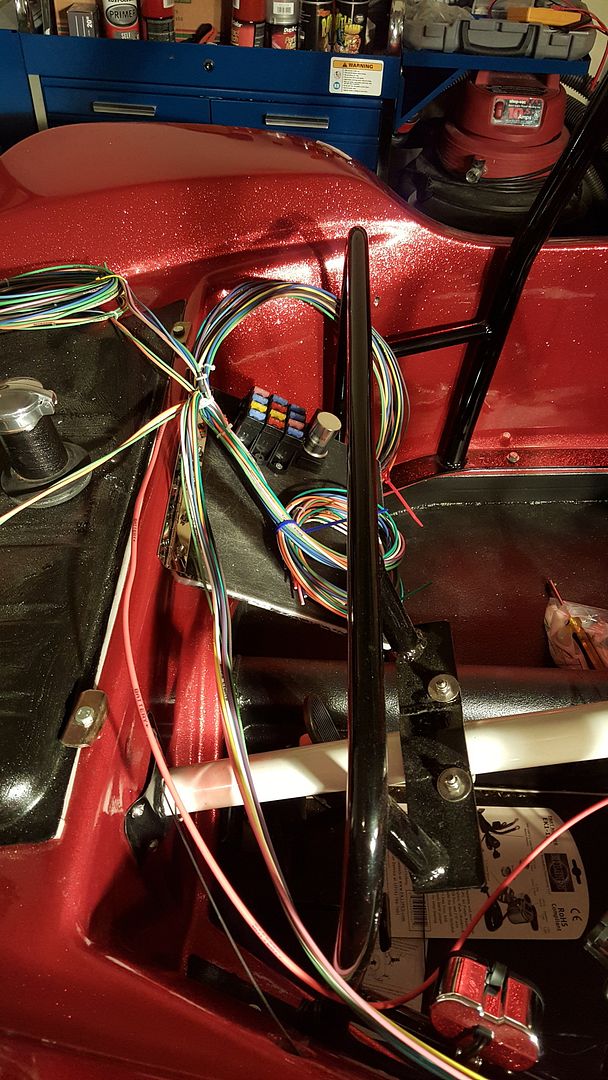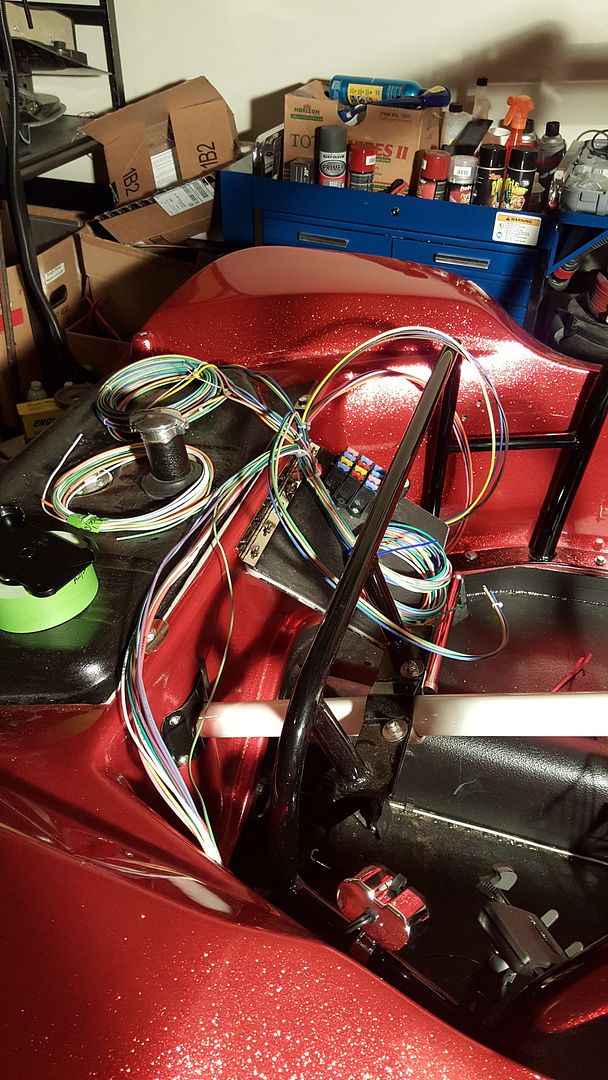 This is Joe's username on the Samba, and his signature on the buggy. He did ask for permission first, and my answer was a resounding "Of course!" I wouldn't have it any other way.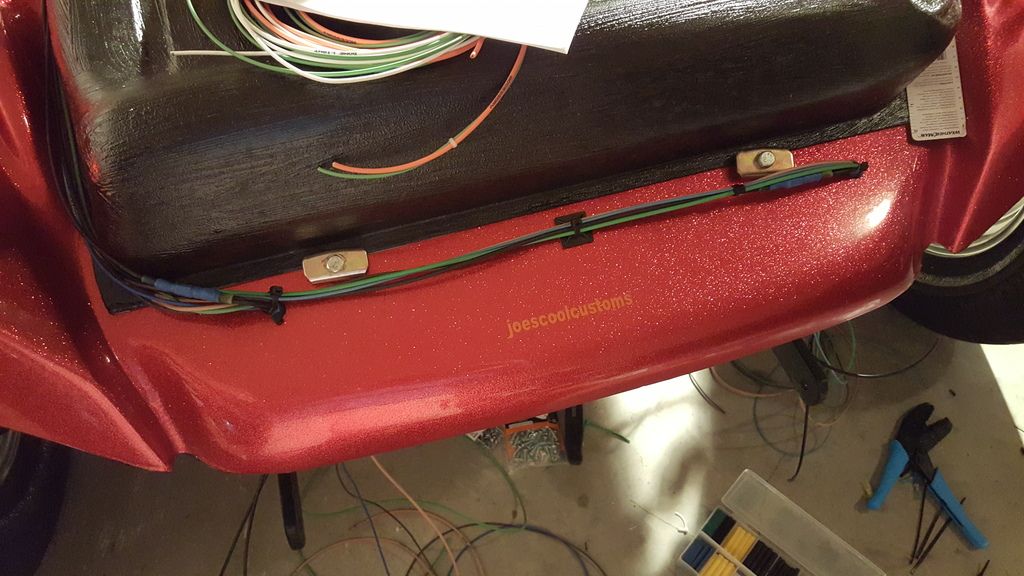 After doing the wiring, I did learn that doing it underneath was a cleaner way, but wasn't going to re-do it.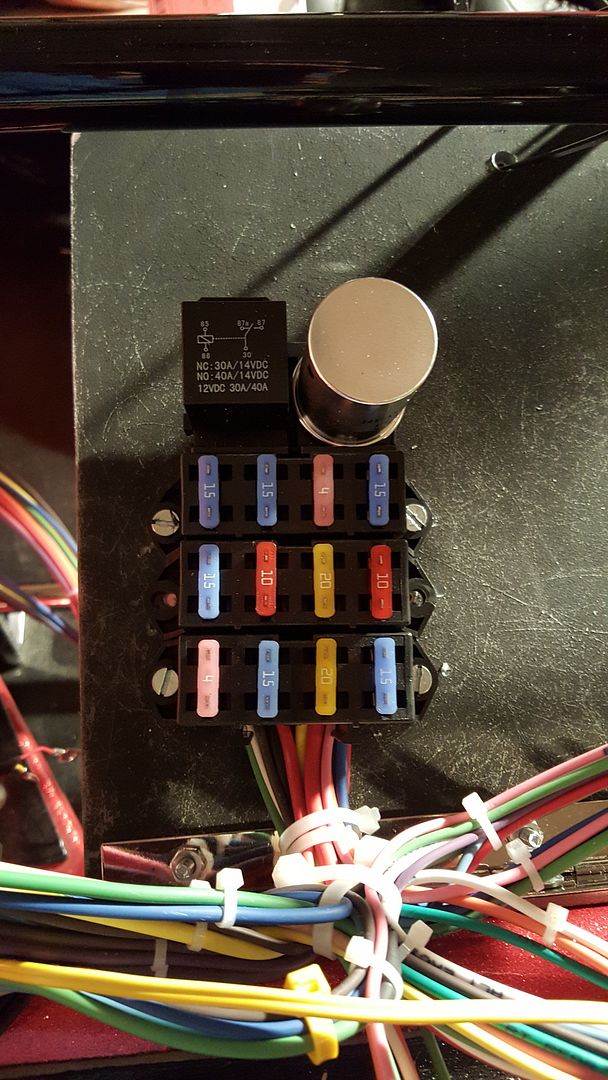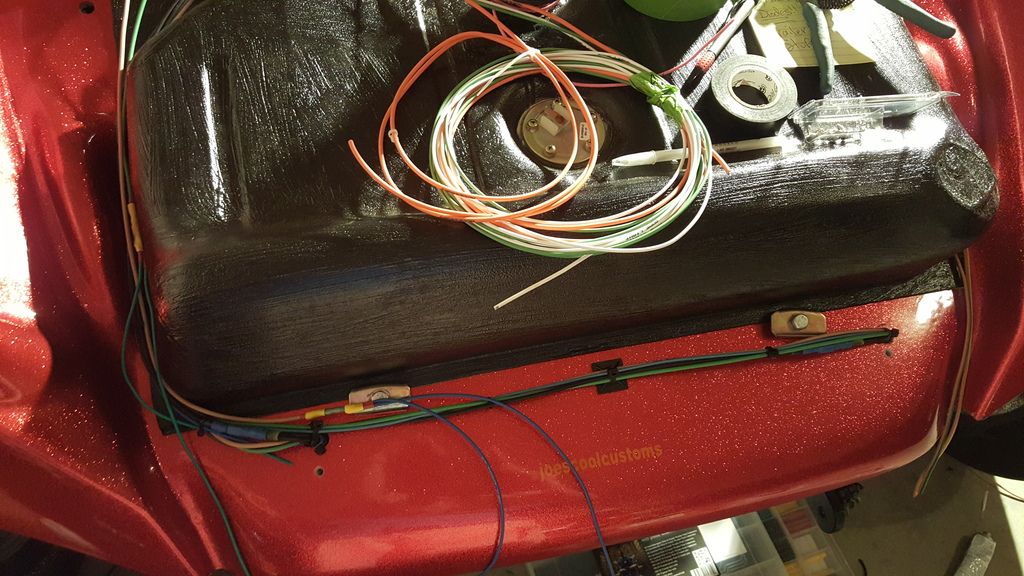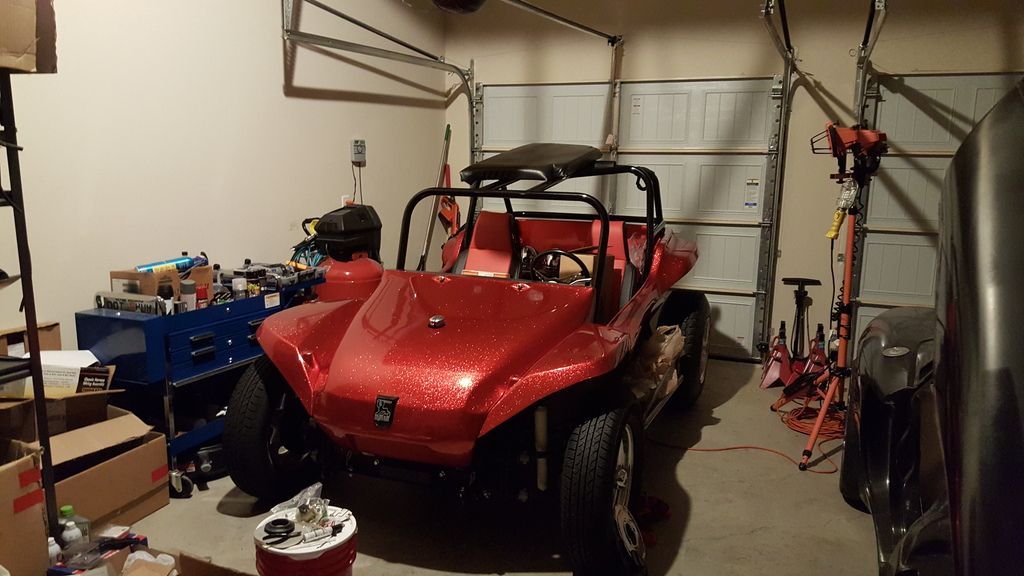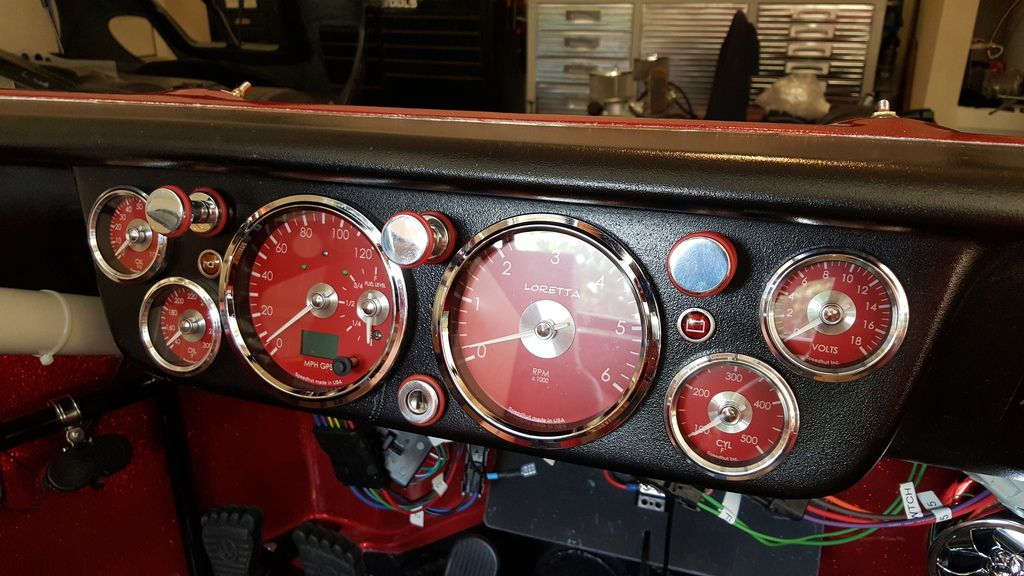 _________________
(Loretta) Manx # M2940D910E on customized 1970 chassis that has been "Wheelerized" by Joescoolcustoms
(Scarlett) Manx Resorter #12 (R0012B931S) on 1969 chassis.
(Gunny) Manx 2 # A0202A035E
(Bruiser) Tow'd # TF327D953N
(Unnamed) Manx 2 (Body Only) #1339
(Unnamed) Manx 2 (Body Only) (no serial number tag)
Club Member # 4436
Loretta:
http://www.manxclub.com/forum/viewtopic ... t=3365Manx
Scarlett:
viewtopic.php?f=82&t=3745&p=24983#p24983