I thought I would start a thread for my project so I can get more feedback and advise to help me finish. As Scott mentioned in his monocoque thread I am building a new variant on the Manx mono. My plan is to create a one piece buggy tub that fits directly over 
a shortened chassis spine. The though behind this is to add rigidity, reduce costs and to simplify buggy building. My starting point 
for the project is a direct copy of a classic siggy Manx. To further follow the monocoque theme I also have a Meyers opening hood.
 To make the floor panel I am using a Berrien panel   
Unfortunately is is not just a case of bonding the two together and taking a mould. The naps hat, spine and rear cross member areas 
need to be widened to slip over the chassis spine. Here is my chassis. 
It is a '61 with the pans removed. I drilled the spot welds along the tunnel to separate the top and bottom plate. It was then shortened 
in a way so there is no visible signs of shortening on the bottom. I also removed the floorpan mounting flange from the rear of the spine 
where it splays out. This area is reinforced from the inside with steel plate. The reason for this is to allow more seating options. I also 
ran the brake line through the chassis to clean up the look. 
So, in order make the Berrien floor fit over the chassis spine I decided to cut out the floor panels and construct a new tunnel, naps 
hat and rear cross member section.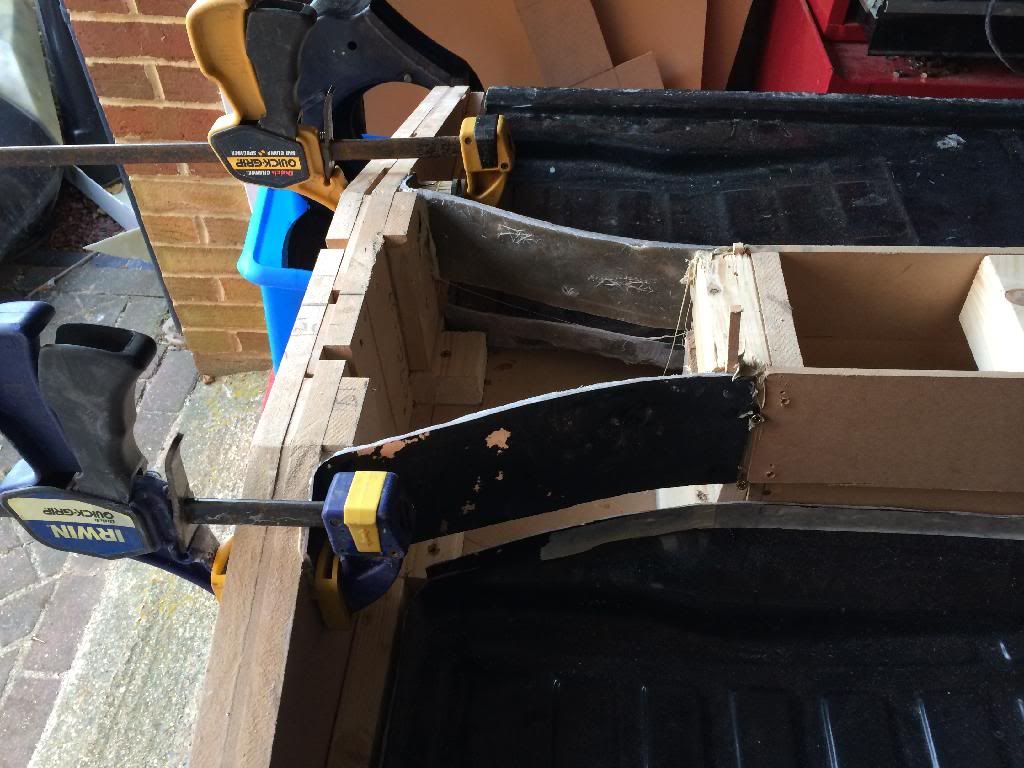 Here is the floor panel buck as it sits today. Painted in Duratec surface primer.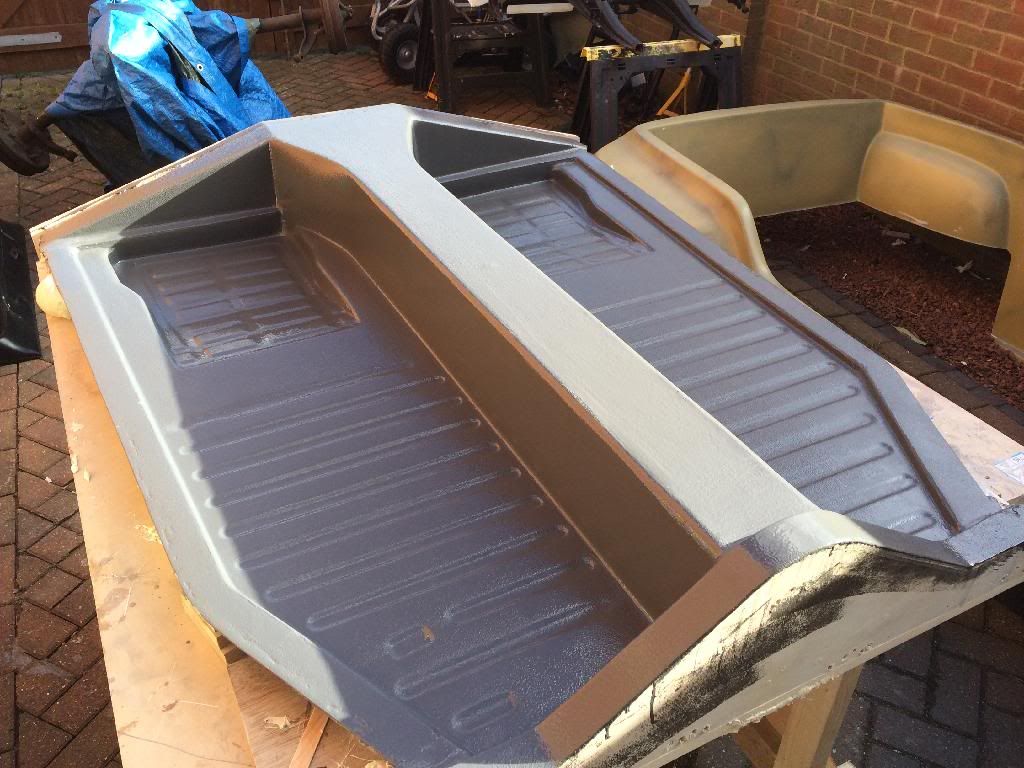 Now you are up to date I will list the jobs to complete Attach shell to floor
Fill and smooth all connecting areas
Paint and polish completed buck
Prepare buck for moulding process
Mould and release
Prepare mould, lay up new shell
Build buggy!
Additional plans for the shell are to add a return lip to the perimeter to clean up the finished shell and to create an under hood 
panel (similar to the Kick-Out) for wiring etc.
Time and money are holding me up at the moment but I am interested to hear what any of you guys think and any ideas that I 
could include as part of my final buck.