Post your odd or Funny Buggy or Buggy Buddy photos -
The photo doesn't show the drop off to the left, we had to get out and save this VW Thing he was showing off and tried to make it up around this trail and every thing he did he slid a little more to the left. We physically drug the rear end over.
Here is Shredder losing it on Heart Attack hill in Borrego. That is John ( Fakmanx ) coming to his rescue. We pushed him back over he was okay just a crack in the fiberglass body.
Okay, this is a photo of me going down a steep hill. Christy says this is one of my better photos.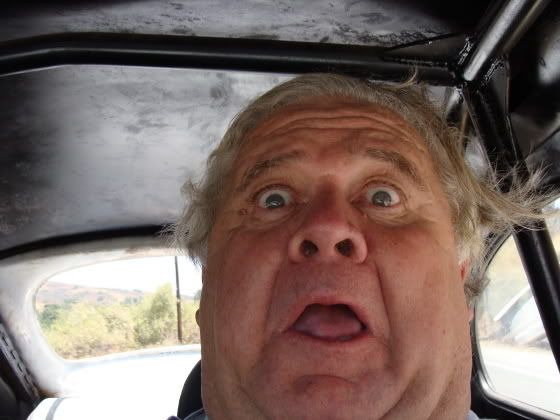 This is a parts store in Whittier, CA
Here is Kevin in an OP swimsuit commercial in Malibu OP had to get a special permit to put his buggy on the beach and with Kevin's street tires and some really fine sand, he needed help just getting it out there. Too cool Kevin.
Ed having lunch in Borrago 2009
_________________
Jay
- We Sacrifice Quality So You Can Save
1969 Sand Rover T pickup
1962 Baja / 1986 CT110 Honda Trailbike
1973 Thing / Yorba Linda,Ca.
MC 2693, RBC, DSB, SoCalBajas, hondatrailcts, BurroBuggies