Here are a few pictures when the project started.
In the begining.........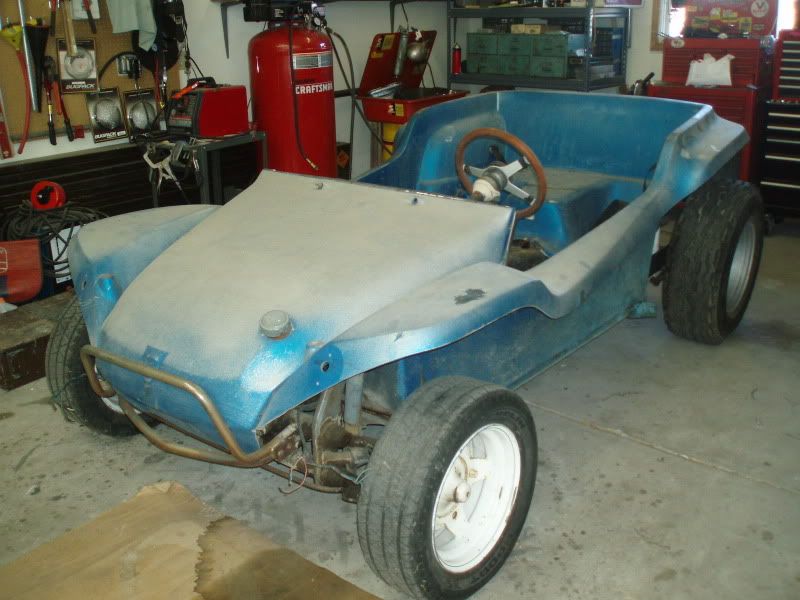 The torsion tube was bent beyond repair on this 1960 pan.
This is a Dave Barrett Condor chassis. It has a built in 2 1/2in suspension lift and a 2in body lift.
The work begins.
Working on a moveable table sure helps. Not having to bend over was nice.
Working on steering. The body lift meant I had to use two universal joints to keep the steering wheel
away from the windshield.
New drop down dash insert.
Mounting seats.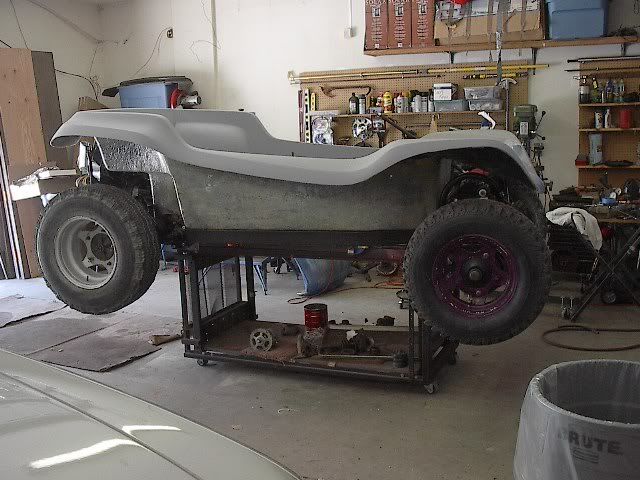 I had to use a cherry picker to get it off the table.
It was a fun project that lasted about 18 months but I don't want to do another one for awhile. I had a lot of help with parts and the body work. Friends were a valuable help.
Thanks for you nice comments.
Towd Dude....